Expiry date included in barcode reduces food waste
A lot of food is thrown away at supermarkets because of expiration dates, especially fresh meat and fish products. NorgesGruppen has included the expiry date as part of the barcode on food packaging for selected meat products. This will revolutionize product turnover through more efficient date management which will in turn contribute to reduced food waste.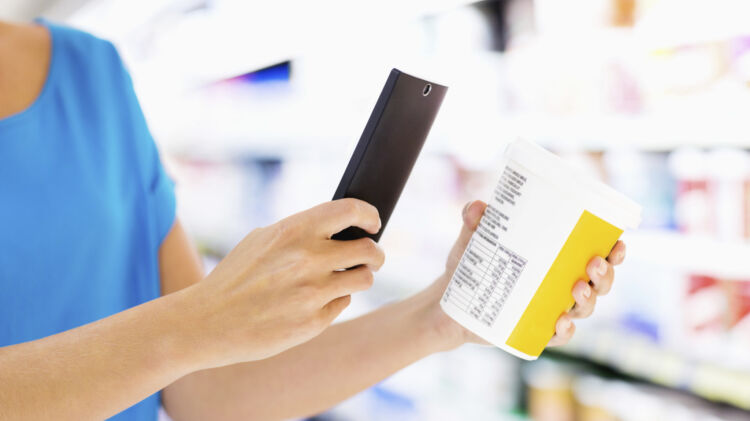 The introduction of systematic price reduction is one of the measures that has contributed to food waste reduction in the retail sector, with a 16 % reduction since 2015. However, the lack of information of expiry dates on barcodes make this an unefficient and unprofitable way of dealing with products that have a date limit.
In the autumn of 2019, Meny, in collaboration with Norfersk, introduced the expiry date in their barcodes for selected fresh meat products. The new barcode contains both GTIN (item number), date, weight and batch number and all scanners in the stores were reprogrammed to be able to read the new code. The solution was implemented in collaboration with Norgesgruppen's KIWI, Spar and Joker supermarket chains.
Reduced food waste with 18 per cent
Recent results from a pilot project at Meny show that the introduction of the expiry date included in the barcode resulted in an overall food waste reduction of 18 per cent in economic value for 14 selected products. Now the grocery chain promises to introduce the solution to more products.
″The aim of the new barcodes is to prevent food waste and help stores manage food products that are approaching their expiration date on time. In this way, we contribute to the product being sold before it reaches its expiration date which means being eaten rather than thrown away.″

Unni Skjønhaug, Head of operating support, Meny
With the old system, supermarket employees had to look for the products approaching their expiration date in the store, in order to apply a price reduction. With the new system, the employees are notified via a hand-held terminal to help them quickly find these products, saving time and potentially food from going to waste. In addition, the developers are working on a function to ensure that food products with an expired date are blocked/notified at checkout. In this way, customers will no longer experience coming home with an item that has passed its expiration date.
First out in The Nordic countries
Although the pharmaceutical industry has used digital codes to manage optimal turnover of medicines, this is the first time that the expiry date is included in the barcode on food in Norway or in any of the Nordic countries. A couple of pilot projects with digital codes are underway in Belgium via GS1, with the aim of tracking food products. Norway is therefore the first to incorporate expiry date information in the bar code with the aim of reducing food waste.
″The positive test results from Meny give us inspiration to succeed with a common industry standard for the Norwegian grocery sector. This will make Norway the first country with a common approach and a common industry standard for barcodes with date information″

Terje Menkerud, Advisor data capture, GS1 Norway
GS1 Norway and Matvett have now established a project in which several of the producer and grocery chains participate. The aim is to develop a common standard for product labeling by coordinating the digitization process required for new barcodes with date information. So far, the industry actors have agreed on what kind of information will be included in the future barcode and now it remains to choose the standard for digital code, either GS1 Databar, GS1 QR or GS1 Datamatrix.
Matvett is very pleased with the results from the Meny's pilot project and the collaboration with GS1 to find a common standard for digital and dynamic barcodes. It is this type of innovation that is needed to achieve a lasting reduction in food waste on the way to halving food waste in Norway.